Farmers with enthusiasm
Paradise City…
We, Katrin und Andreas Havlicek, have run and cultivated the farm Gradhaidergut since 2012 and live there with our three children and our grandparents.
Since we are both familiar with stressful working days and demanding everyday situations, we love the peace and tranquillity on our farm as well as the fantastic view over the mountains. Our friends and other guests kept telling us what a wonderful surrounding we are living in.

"Do you know that you live in paradise?" This question motivated and encouraged us to make our beautiful farm also open for other people.
Your car needs fuel from time to time and so do you, in order to be able to overcome all the challenges you have to face in life.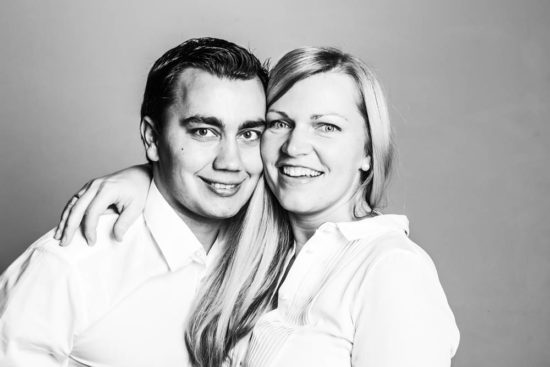 Andreas, the confident farmer…
…shows you around stable and yard.

…was an enthusiastic athlete in his past and finished the Ironman in Klagenfurt two times.

…breeds with our female dog Aura Greater Swiss Mountain Dogs.

…loves his family, friends, the landscape and wine from his hometown in the region Weinviertel.

…successfully worked as a strategic purchaser after graduating at the Higher Technical College (HTL).
Katrin, the creative farmer…

…loves to cook fresh, healthy and regional dishes.
…taught 6 years in an agricultural technical college after her graduation at the Agrarian Teacher and Consultant Training College in Vienna.

…likes to grow her own fruits and vegetables.

…loves concerts and listening to music.

…is a certified Aromatherapy Advisor who likes to work with essential oils.

Holidays at the Grafhaidergut in Wartberg an der Krems